WELCOME to our Islands ...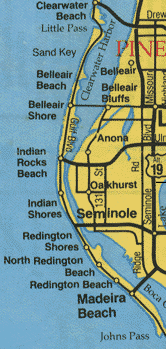 To the West of Tampa Bay lie the barrier islands of Florida's West Coast.

Some of the finest beaches in America and proximity to many of Florida's great tourist attractions make these islands world famous.

Relax, put yourself on Island Time

Take a Tour of our Island Communities.

A bit of history, some attractions, politics, maps, some pictures and interesting tidbits .... check out these city links.

Enjoy!