As a busy real estate agent you know that your most valuable "selling" time is spent outside the office. You can now work with your main sales and marketing tool from a robust handheld device, allowing you to work an the road as if sitting in your office.



One Click Synchronization


Wirelessly synchronize both your main Top Producer 7i and BlackBerry databases with just one click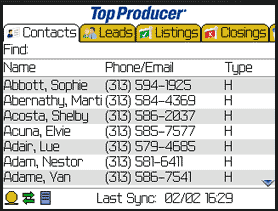 Home Screen


Simple Navigation - The Home screen provides you quick and easy access to Contacts, Leads, Properties, Listings, Closings, your Calendar and much more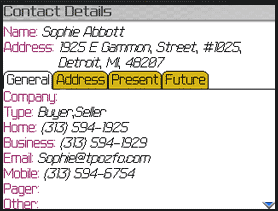 Contact Details


Quickly access all your Contact Records, including Future Home needs and wants, so you can match people and properties wherever you are.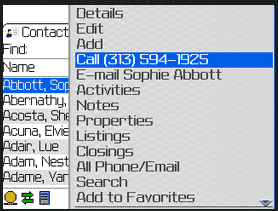 Direct Dial


Enjoy convenient, one-button dialing of phone numbers from any Contact Record.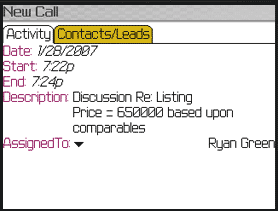 Call Logging


Easily capture and record call details upon completing a call with a client.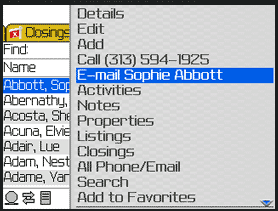 Direct Email


Instantly address and send emails to your contacts from their Contact Record.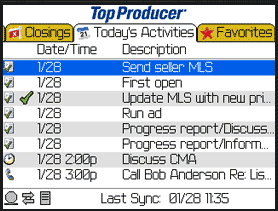 Today's Activities


Gives you an at-a-glance overview of everything you have to do each day so you can prioritize your time for maximum productivity and profit.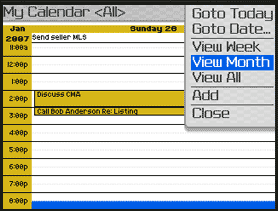 Calendar


Helps you stay on top of all your appointments, calls and to-dos. Gives you day, week and month views of your schedule for any date range you choose.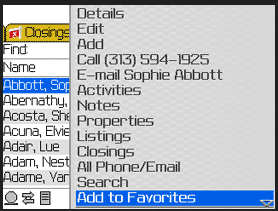 Favorites


Add your hot prospects to an easily accessible Favorites list so they're always top of mind.


System Requirements for Top Producer BlackBerry

Top Producer for BlackBerry (TPBB)support has a tight set of system requirements. The program requires a fair amount of processing power on the handheld; processing power that only the latest models of BlackBerry handheld possess.

These are the current System Requirements:

• BlackBerry Desktop Manager version - BlackBerry Desktop Manager 4.1 or higher. (4.2.1 required for Windows Vista)

• Handheld operating system - BlackBerry OS 4.0.2 or higher.

• Handheld Memory - Minimum 64 MB recommended.

• A list of supported Blackberry Devices is available here.

• A Data plan - TPBB must transfer data wirelessly during a sync. Users require a plan from their service provider that allows the transfer of data to and from their Blackberry handheld. It is recommended that the customer acquire an unlimited data plan so that they do not have any restrictions on the amount of data they can transfer. You may want to consult with your service provider for details.

• Service Provider - Before purchasing TPBB, insure your wireless carrier will support TPBB. At this time Bell Mobility users will not be able to use TPBB no matter what model of device they use. Please indicate the service provider when you order

Note: Windows Vista - TPBB is compatible with Windows Vista, but you will be required to update your BlackBerry Handheld Manager software from Blackberry's support site.



Unsupported Devices



Having the correct BlackBerry OS and sufficient memory are 2 parts of the puzzle. The 3rd is processor speed, and TPBB requires a lot of it. More than most older models are capable of handling.

If you wish to purchase TPBB using a BlackBerry device which meets the OS and memory requirements but is not on our list of supported devices, please be aware of the following information:

"While your device meets the minimum requirements, it is not on our list of supported devices and as such, has not been tested with our software. Top Producer Systems cannot guarantee that it will function properly with Top Producer for BlackBerry."